Invitation to the Christmasworld 2018
Invitation to the Christmasworld 2018
Posted by Veronika Kavanová on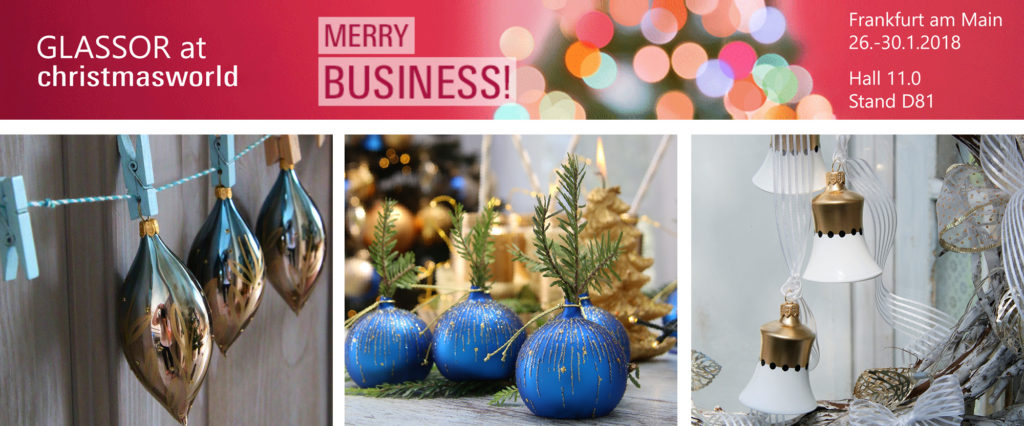 GLASSOR would like to invite you to the booth at the Christmasworld fair, the world's biggest platform for the international seasonal and festive decoration sector,
in Frankfurt am Main from 26 to 30 January 2018.

Visit GLASSOR, Czech Manufacturer of Glass Ornaments, in the Hall 11.0 stand D81 and discover our new collections of premium handcrafted glass Christmas ornaments, Easter decorations and candles according to the latest design trends.

Furthermore, our ornaments will be presented in "THE LOFT" show in the Galleria between Hall 8.0 and 9.0 and in the "Trend Show" in the Foyer 11.0.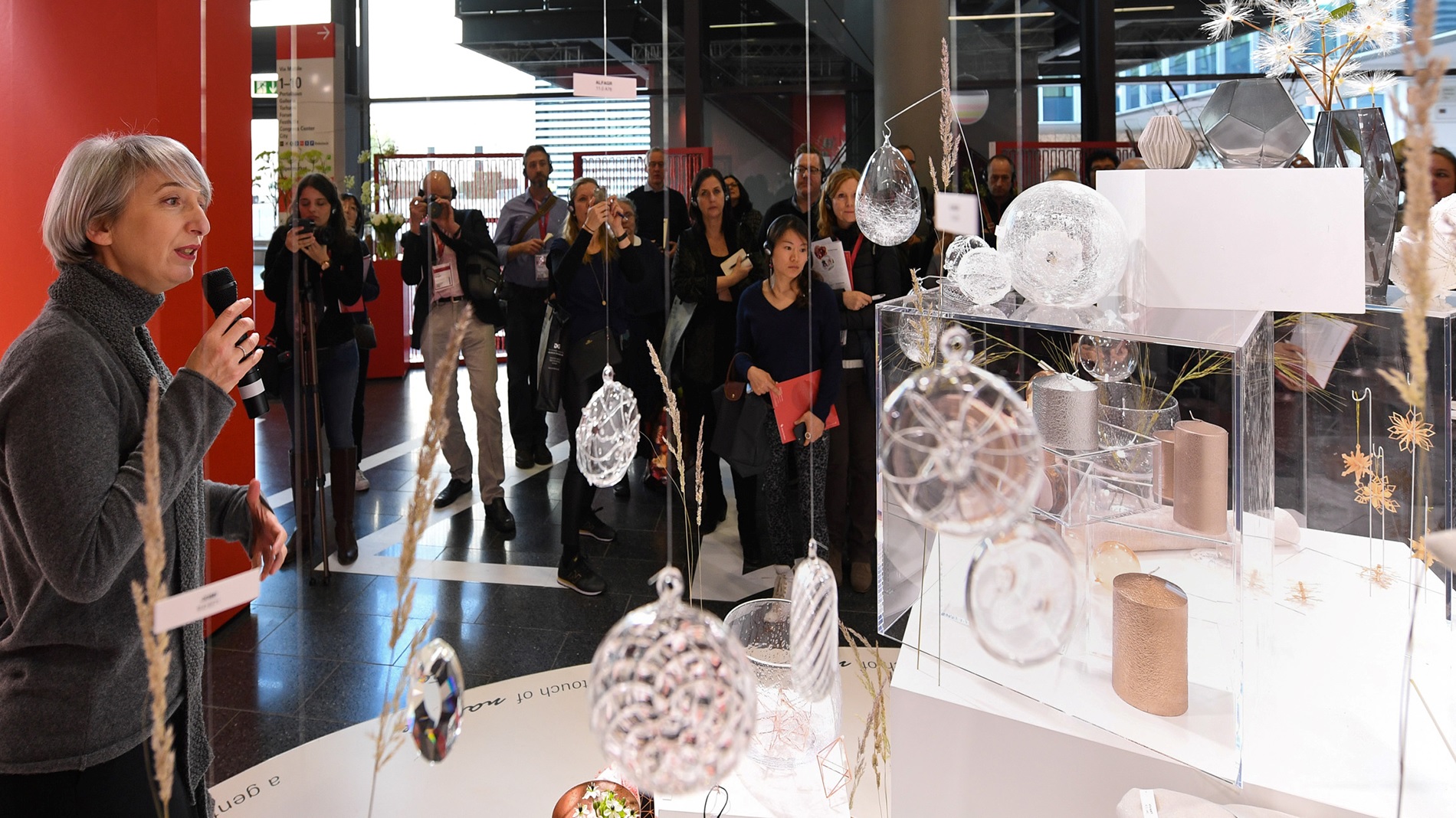 GLASSOR will introduce new collections for the Christmas 2018/19. Please accept our invitation to join lectured tours at the "Trend Show" in the Foyer 11.0
Get blown away by the vibrant exposition "THE LOFT" in Galleria between Hall 8.0 and 9.0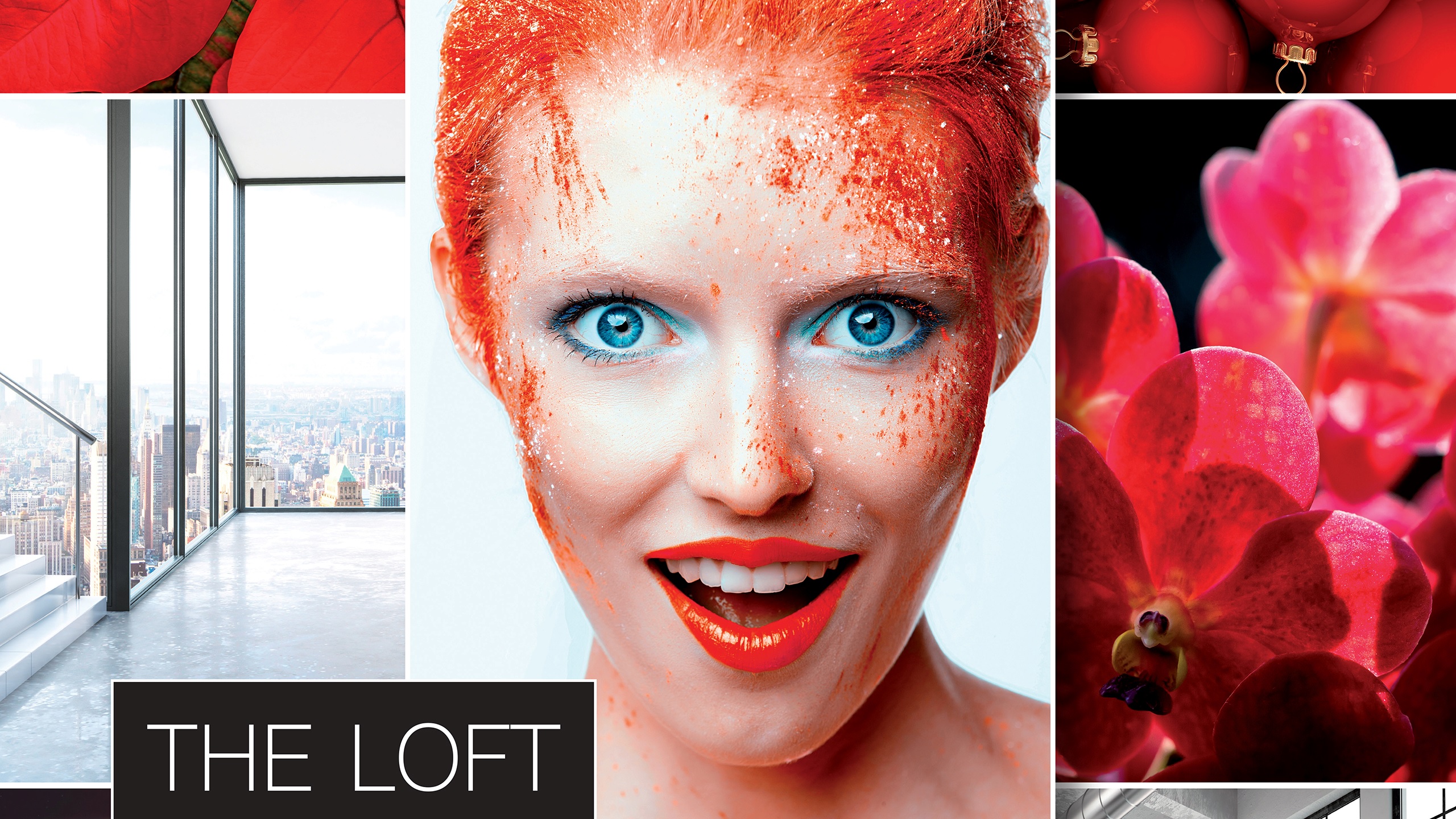 Christmasworld 2018

Fair

Trend Show

THE LOFT

GLASSOR

Christmas Trends