Posted by Ter Spungen on 23rd May 2019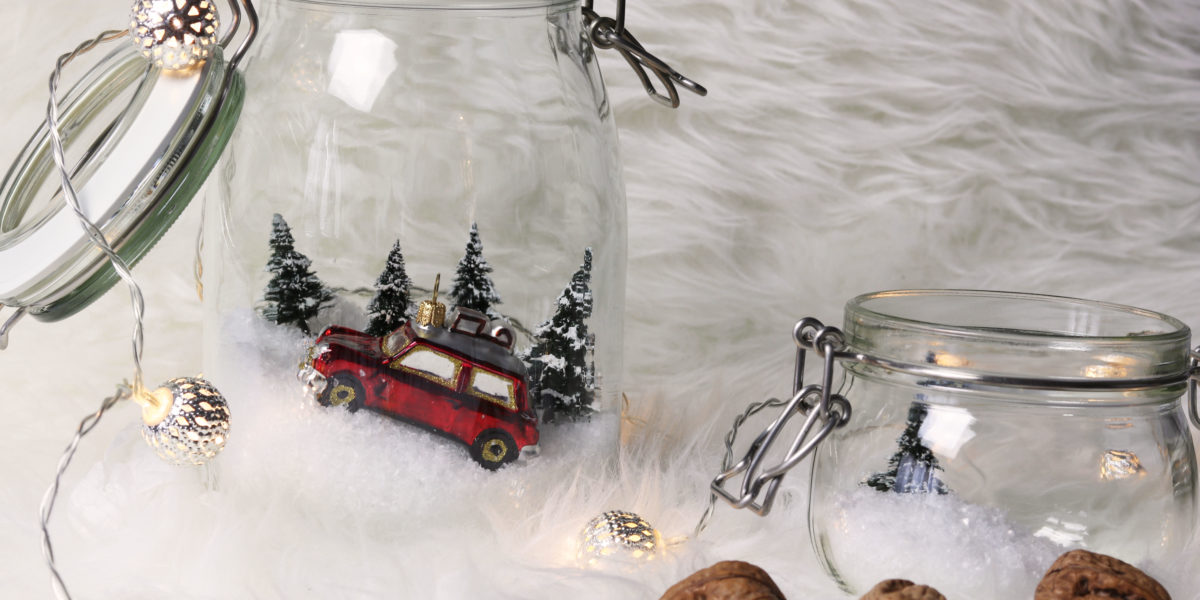 What about nudging your creativity this year and create Christmas decorations from the comfort of your living room? Not only will you enjoy it, but you will also spend a nice time with your loved ones and children who will be absolutely delighted with the production of decorations.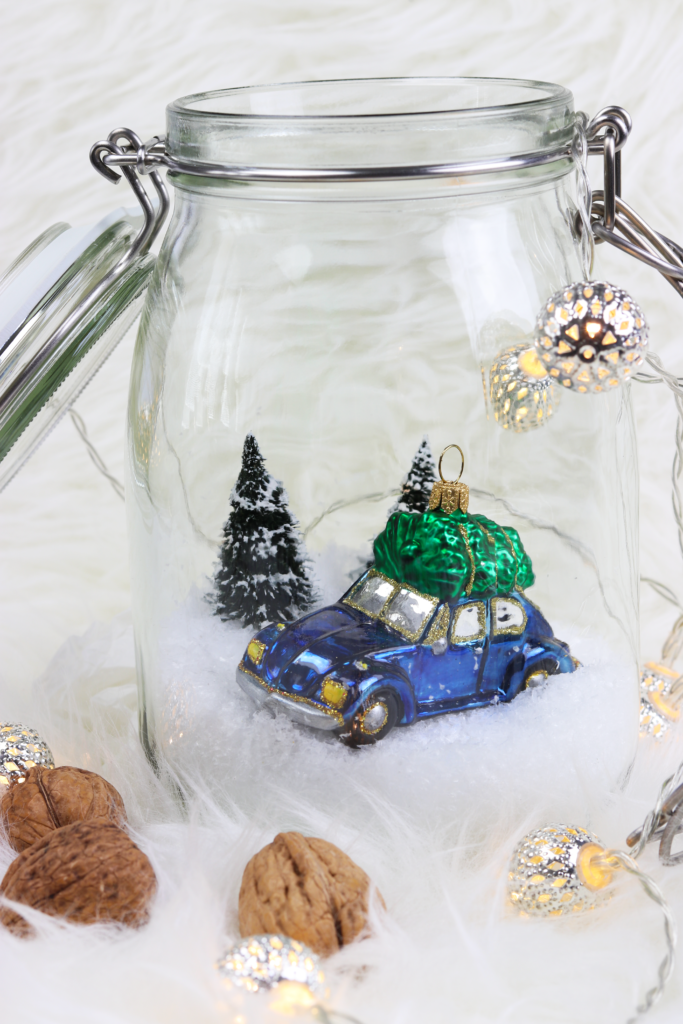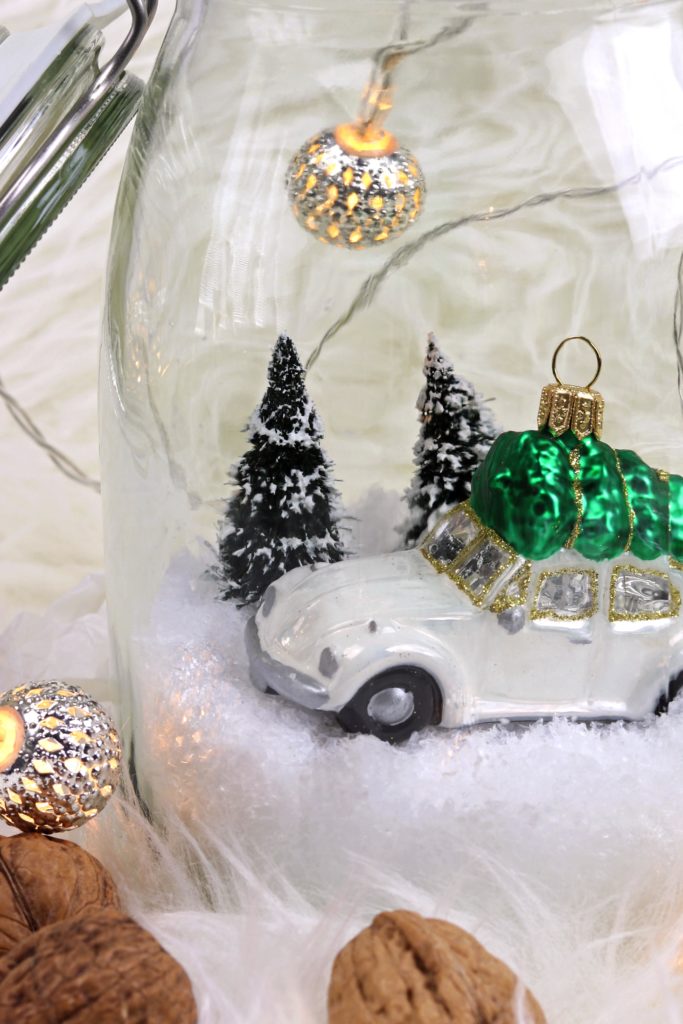 What do we need?
• Jars with opening lid, different sizes
• Decorative snow
• Small decorative trees
• Glass car ornaments
• Scissors
• Good mood

Let's start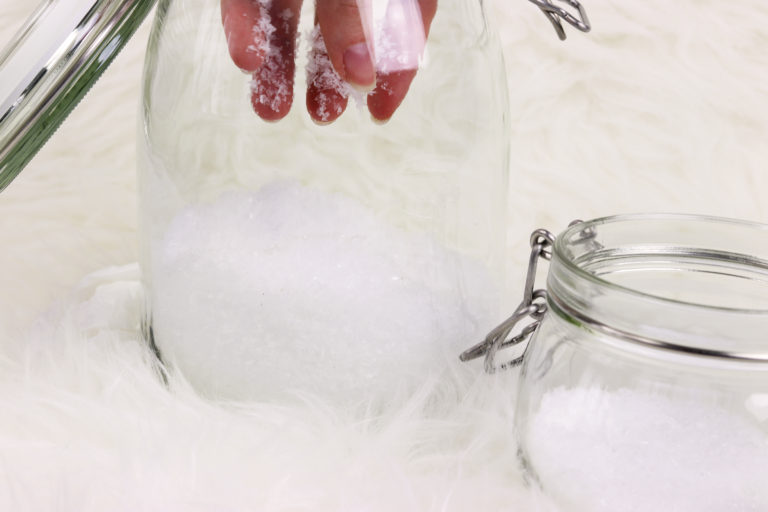 Open the jar lid. Use a pair of scissors to cut a bag with decorative snow. Fill the jar a little bit and adjust the surface by hand.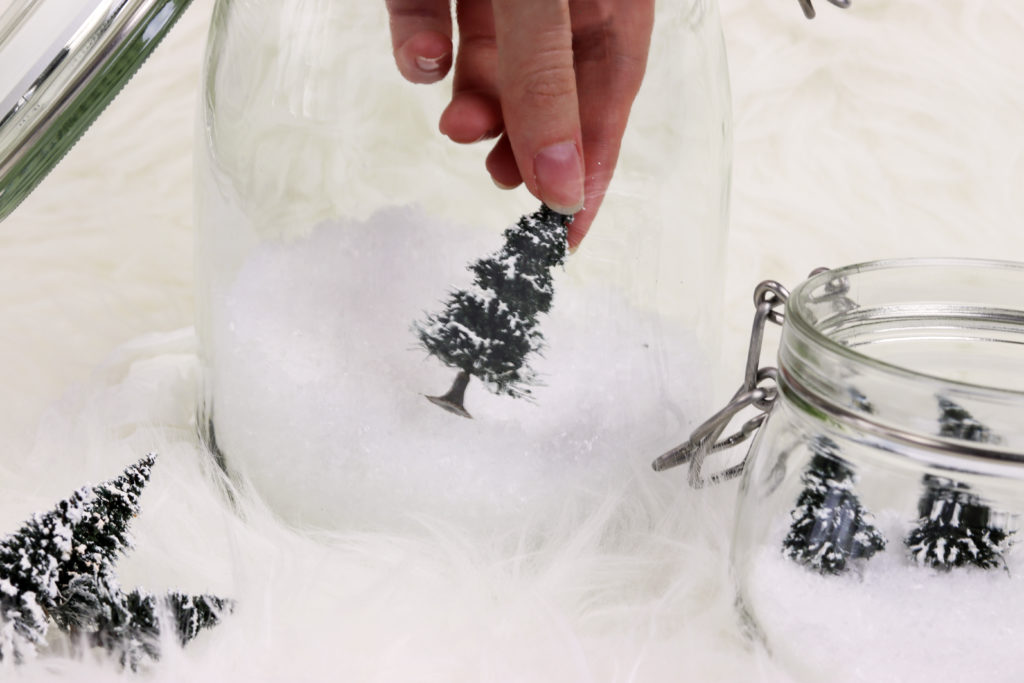 Carefully begin to place small trees deep enough in the snow to hold firmly. Place as many trees as you like. You can also let
your imagination run and use a wire or a string to give trees more Christmas look. When we are satisfied with the quantity
of trees in the landscape, we move on to the final step.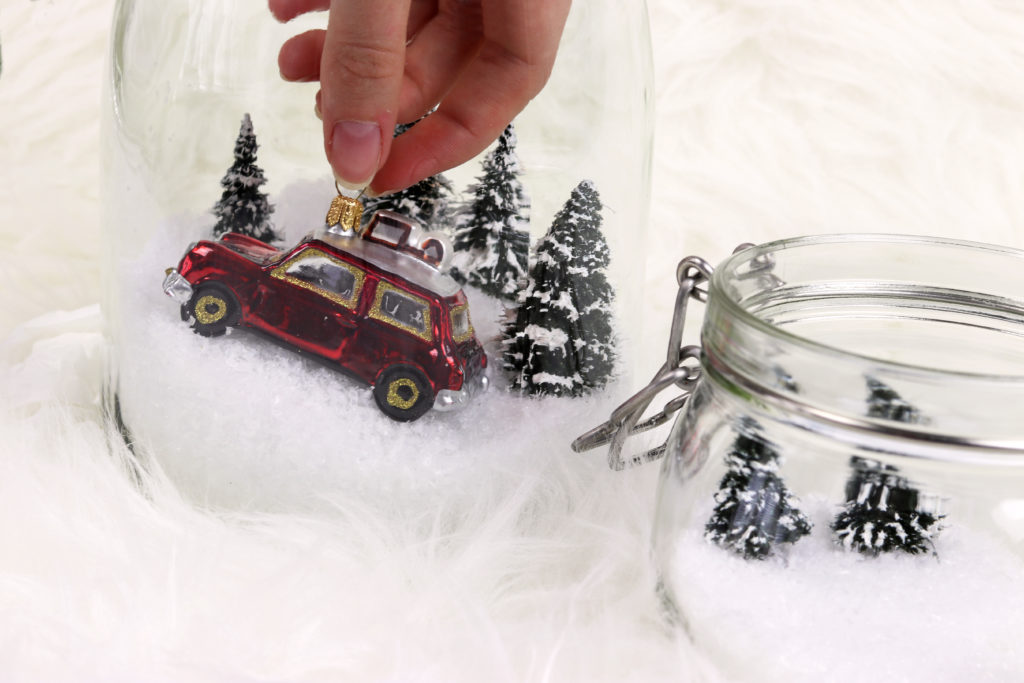 Eventually, place a glass car ornament inside the jar. We offer many types and colors to choose from.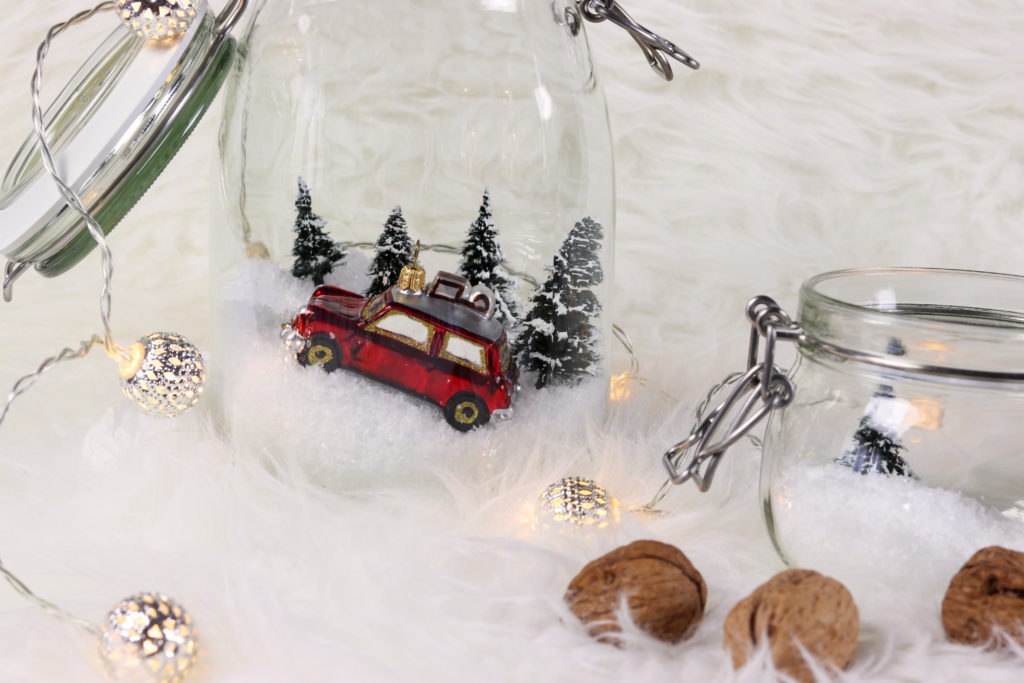 To complete the atmosphere, we put Christmas lights around the jars. It's really easy. You can try this tutorial with absolutely
every glass ornament, for example, you can place figures or animals into the landscapes.